Ring and Pinion Service History
Ring & Pinion Service is the Sacramento area's best and most experienced full-service differential repair shop. We specialize in differential repair and modification (that's all we do!) so we're very good at it. Originally established in 1982, our shop was previously located on Coloma Road in Rancho Cordova. We moved to our current location in Rancho Cordova in 2001. We designed our shop to our own specifications with 3 standard lifts and a 4 post motorhome lift.
Ring and Pinion Service obtains differential parts from our sister company West Coast Differentials. This gives us access to a huge inventory of parts located in the same building. Our team of expert technicians has a tremendous amount of experience in all aspects of differential repair. Ring & Pinion Service provides quality differential parts and repair that are guaranteed to run quietly and last a long time.
Meet the Ring and Pinion Service Team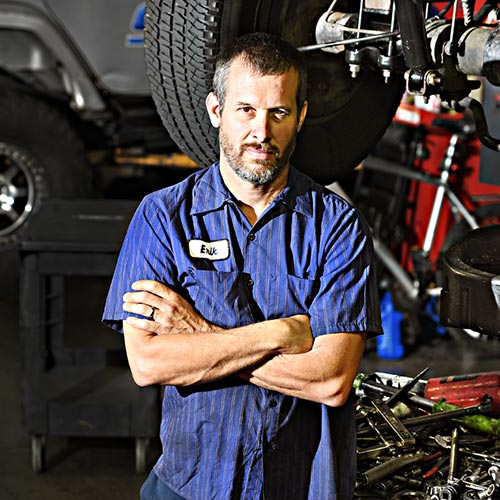 Erik Jorgensen, Technician:
Erik has been building differentials for Ring & Pinion Service since 1994. We've done the math and by very reasonable estimates he probably installs, repairs or customizes over 1,000 differentials a year. As of 2011, that means he's easily worked on over 15,000 differentials. Erik truly is a differential repair expert. You won't find a better technician to work on your differential.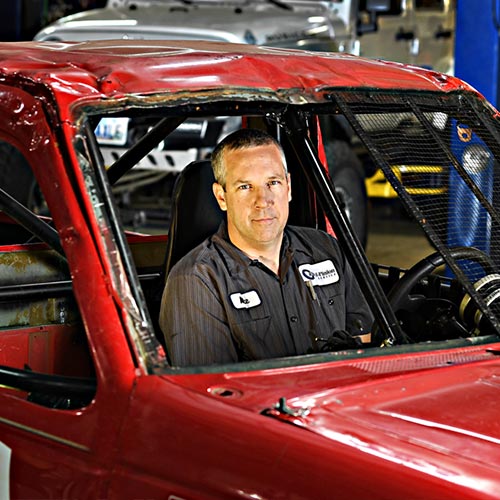 Mike Miller, Service Manager:
Mike has worked at Ring & Pinion Service since June 2013. Since graduating from Wyoming Technical Institute in 1997, he has had 17 years of automotive experience, specializing in drive train. Mike comes to us from another local shop where he had worked for more than 15 years, the last 5 as service manager. He has a thorough knowledge of all aspects of differential repair and modification. Mike takes care of all communication with the customer throughout their Ring & Pinion Service experience.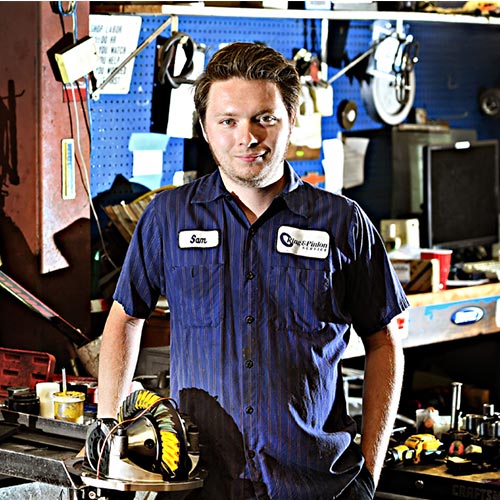 Sam MacFadyen, Technician:
Sam has been helping out at Ring & Pinion Service since he was a youngster and has been building differentials since 2011. As our resident "Toyota Guy", he spends a lot of his spare time upgrading his heavily modified 4Runner and Prerunner Toyota pickup. Sam's into everything mechanical. When he's not cutting, welding, grinding or fabricating something, you can find him camping, rock crawling or going fast in the desert.