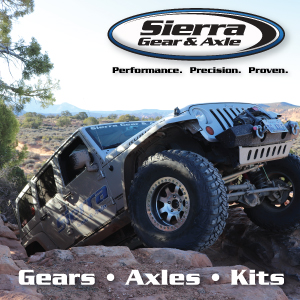 Sierra Gear & Axle
Sierra Gear & Axle is our in-house brand of aftermarket gear and axle parts. The Sierra Gear brand covers nearly all of the vehicles that we service. Every Sierra Gear Ring and Pinion gear set and each axle shaft is carefully selected from the best manufacturers and then thoroughly tested before receiving the Sierra Gear stamp of approval. All of our Sierra Gear differential installation and repair kits are built in-house using OEM quality components from manufacturers like Timken and National.
Sierra Gear Ring and Pinion gears come with a one-year warranty and axle shafts are warrantied for up to 10 years*
For factory quality parts at a less than OEM price, Sierra Gear and axle is our go-to selection.
Call 1(800)787-8012 for an appointment or quote, or use our easy online form.